Basement Waterproofing and Crawl Space Repair Contractor serving Boston, MA to Concord, NH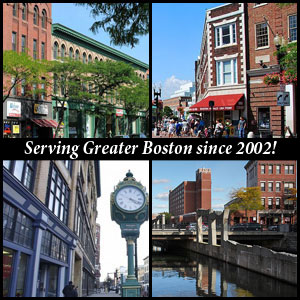 We offer:
Wet, Leaky & Damp Basement Waterproofing
Basement Wall Crack Repair
Musty, Moldy Crawl Spaces Encapsulation
Sump Pump and Battery Backup Service and Installation

Your trusted contractor in Lowell, Manchester, Nashua, & nearby
Northeast Basement Systems is one of the largest basement repair contractors serving Southern New Hampshire and Boston, MA & New Hampshire.
We've helped thousands of homeowners in NH and MA and we might have even helped one of your neighbors on your street! We are happy to provide you with references of work.
We have extensive experience in all types of drainage systems, wet basement, and crawl space moisture issues that range from dampness and mold to water leaks and water seeping through foundation walls and basement floor cracks.
Don't hesitate! Call us today and we'll schedule a FREE Inspection and No-obligation Estimate to begin solving your basement and crawl space problems!!
Trusted Waterproofing Products
Northeast Basement Systems is a member of Basement Systems. Basement Systems is a network of hundreds of dealers providing basement waterproofing, basement finishing and crawl space repair. and are the exclusive dealers for warrantied and patented basement waterproofing, and crawl space products in the Boston, MA & New Hampshire area.
The Basement Waterproofing Experts
At Northeast Basement Systems we work very hard every day to help every one of our customers with their wet basement problems, protect their investment in their home, and better enjoy a healthy and comfortable living space.We service Manchester, Lowell, Boston, Cambridge, Lynn, Nashua, Somerville, Lawrence, Waltham, Haverhill, Malden, Marlborough and areas nearby.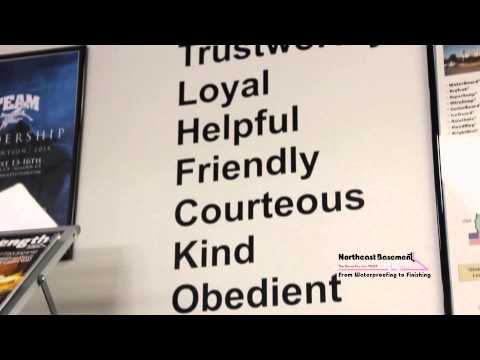 About Northeast Basement Systems
Meet Ron Canelli, owner and CEO of Northeast Basement Systems. Ron has been in the basement waterproofing and...
Watch Video
Basement Waterproofing, Foundation Repair, and Crawl Space Encapsulation Videos

Keep moisture and mold away from the basement of your home. We fix wet basements.

Mold and dust mites can wreak havoc on both your health and your home's structure.

We offer flooring and wall products which not only insulate but also beautify your basement.

We provide you with an air-dried basement so that you can use it for storage space or living space.

We at provide basement encapsulation services for homeowners in MA and NH.

ThermalDry® Flooring is non-organic so it will resist mold and mildew better than any other product.
Ready to Start your Basement Waterproofing Project?
We provide Free Estimates for basement waterproofing, basement finishing and crawl space repair. Call us today at 1-877-DRY-4-YOU or Get Your Free Estimate Online! We service Boston, Lowell, Manchester, Cambridge, Nashua, Lynn, Lawrence, Marlborough, Somerville, Haverhill, Malden, Waltham and areas nearby.
Looking for a price? Get a no cost, no obligation free estimate.